Long story short…
Maybe we should have gone to La Jolla?
Or maybe we shouldn't let Kevin fish with us anymore?
We had 9 anglers show up for a beautiful bait making session at Cabrillo Beach.
Not one halibut was caught… other than a couple raked baits and Franks 15lber? lost at the boat
, we are pretty sure halibut no longer live anywhere near the area. We fished inside, outside, deep and shallow bottom line? We suck or they don't exist.
But hey the food was great! We had hamburgers, hotdogs and some tasty chicken, Along with chips, watermelon and brownies etc.
The bad news? Nobody took home the cash… The good news? Nobody took home the cash.
We now have $145.00 in the purse for next month's tourney
Like Jorge said, It may get into the thousands if our collective skunk suckage continues.
Seriously
Great fishing with all you guys who showed up, it was an old school Baytubers vibe with some good story telling and munchies at the end…
Looking forward to next months get together!
A couple of the obligatory pics:
Never get tired of the Pedro light house!
It can't be said often enough... these guys move a helluva a lot faster than you would think
What do you think? 10 pounds?
3 of these sandy bastards was all she wrote for me today:
San Pedro best damn town on the west coast!
Steve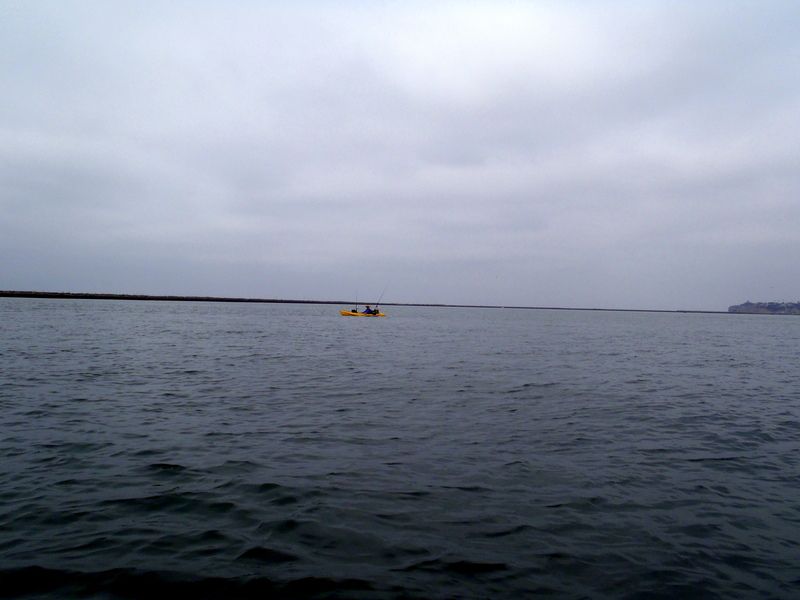 Mr. James
The Crew---Left to right:
Me - James - Leo - Kevin - Frank getting punished by Jorge - Sal - David, not shown was Steve who needed to get home before he fell asleep.
Had a great time
I mean you can catch big yellowtail at La Jolla just about anytime... but getting skunk at Cabrillo? priceless